Why Your Business Should Use the Scaling Agile Framework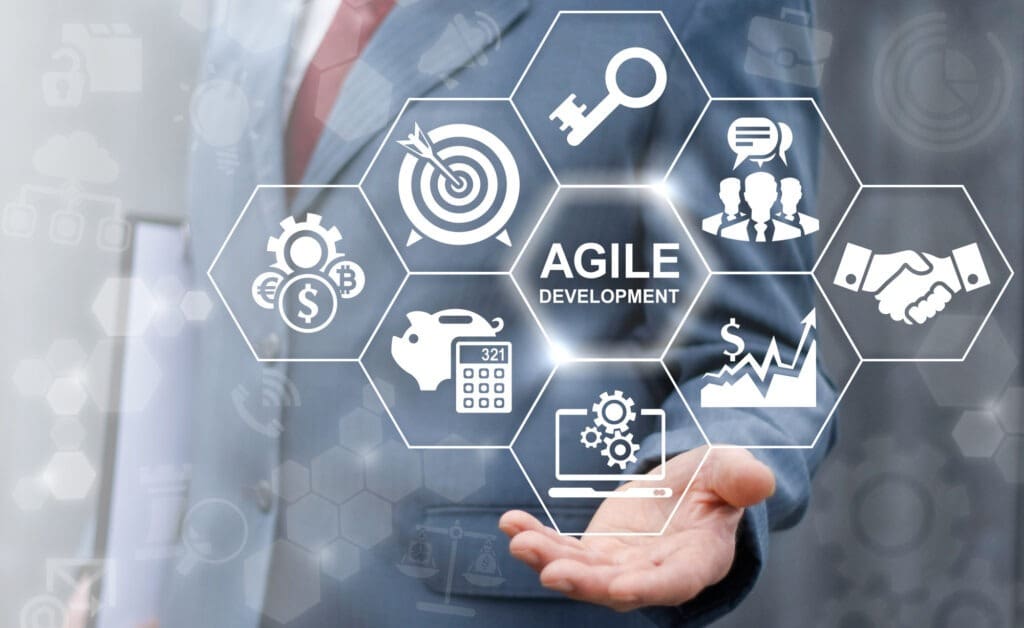 Did you know that, according to GoRemotely, 71% of companies in 2020 were adopting Agile? Additionally, 98% of companies were helped by Agile adoption, and the Agile failure rate is only 8%. If you've been considering using the Scaling Agile Framework for these reasons or others, you might not know whether it's right for you.
This can be confusing, especially if you're considering using other methods, and the information available online is overwhelming.
That's why we've put together this article. In it, you'll learn about how you can improve your business agility with the SAFe framework.
Finally, you can run a business that's even more successful with the Scaling Agile Framework. Read on to learn more.
What the Scaled Agile Framework Is
The Scaled Agile Framework, referred to commonly as SAFe, is a framework of the agile type that teams in large- or medium-sized organizations can use. It's based upon four pillars: Portfolio, Large Solutions, Programs, and Agile Teams.
When it comes to how SAFe works, it's a framework that makes it possible for organizations to link their strategy and their execution.
Whether they're working on product or business development, each team in the organization will have an understanding of how the work they're currently working on connects to the core mission of their organization.
Improving Your Business Agility With SAFe
Now that we've reviewed what SAFe is, we'll go over how you can improve your business agility with SAFe. These include Team and Technical Agility, Lean-Agile Leadership, Enterprise Solution Delivery, Agile Product Delivery, and more.
Team and Technical Agility
One of the most important ways organizations can implement SAFe is by ensuring that teams within their organization are agile. To do this, they must quickly deliver solutions to the customers they serve.
To do this properly, once teams receive feedback from customers, they should respond to the feedback quickly and adjust their strategy actively. This will improve your business agility.
Lean-Agile Leadership
When an organization uses SAFe, its management and executive team need to understand the agile, lean mindset of SAFe. They have to learn the practices and principles of SAFe, after which they'll apply them to the work they do every day.
This is a form of leading by example. By implementing these processes, leaders will inspire others in their organization to do the same.
Once this mindset spreads throughout the organization, the business will be more agile.
Lean Portfolio Management
Another way to implement SAFe is by managing your portfolio of services or products in a lean way. This is called Lean Portfolio Management. For this to work, investment funding and strategy become smarter so the entire portfolio management is designed for meeting business goals.
Strategy execution is decentralized so that the Agile Release Trains will be empowered to deliver solutions.
Lean Governance will also make it possible for teams to take part in portfolio management. Tasks for employees can include having an overview of cost forecasts and compliance, auditing, and managing spending.
Over time, this will make your business more agile when it comes to how you manage your portfolio.
Enterprise Solution Delivery
Enterprise Solution Delivery describes how organizations that are large evolve, operate, deploy, and develop enterprise-level software. This competency consists of three dimensions: Lean Systems and Solutions Engineering, Coordinating Trains and Suppliers, and Continually Evolve Live Systems.
By implementing these dimensions, you'll be able to apply scale agile practices to sophisticated, complex, and pre-existing systems. As a result, your business agility will be improved.
Agile Product Delivery
Another element of SAFe is Agile Product Delivery. This component concerns how agile delivery solutions are. To implement it, you first have to take on an approach that's customer-centric when extending and developing products.
This completes, with continuous delivery and agile support, the product life cycle.
By developing product delivery that's agile and all of its facets, in the same way, you will improve your business agility.
Continuous Learning Culture
When you adopt SAFe, you need to ensure that you educate everyone in your organization about this framework. This is especially important if you're often rolling out different versions of the SAFe framework.
If you don't currently have a continuous learning culture at your organization, using SAFe will help you when it comes to establishing it.
As a result, your employees will learn constantly about how to do better, faster, or more efficiently. This will make your business more agile.
Organizational Agility
Another way to implement SAFe to improve your business agility is with organizational agility. The cornerstone when it comes to doing this is ensuring that your business culture includes the ability to respond quickly to feedback.
This feedback could come from internal staff or customers. Wherever it comes from, your organization must respond and adapt to changing conditions.
When it comes to classic waterfall organizations, they build culture pillars for control and stability, which was a desirable strategy 50 to 100 years ago.
However, these processes hinder instead of help in today's modern world, as fixed processes and structures get in the way when we're constantly communicating.
For this reason, the entire organization must be agile. This will help you achieve business agility.
Want to Learn More About the Scaling Agile Framework?
Now that you've learned about how you can improve your business agility with the scaling agile framework, you might want to learn more. Maybe you want to know more about the components of SAFe, or you're looking for an online agile course or online agile certification.
At KnolShare, we can help. With us, you can lead the ability to deliver the right products to the right customer at the right time with the Scaled Agile Framework (SAFe) [Leadership, Scrum Master, Product Owner, Release Train Engineer, Lean Portfolio] certification.
To learn more, check out our courses now.