Measure Your Agile Team's Progress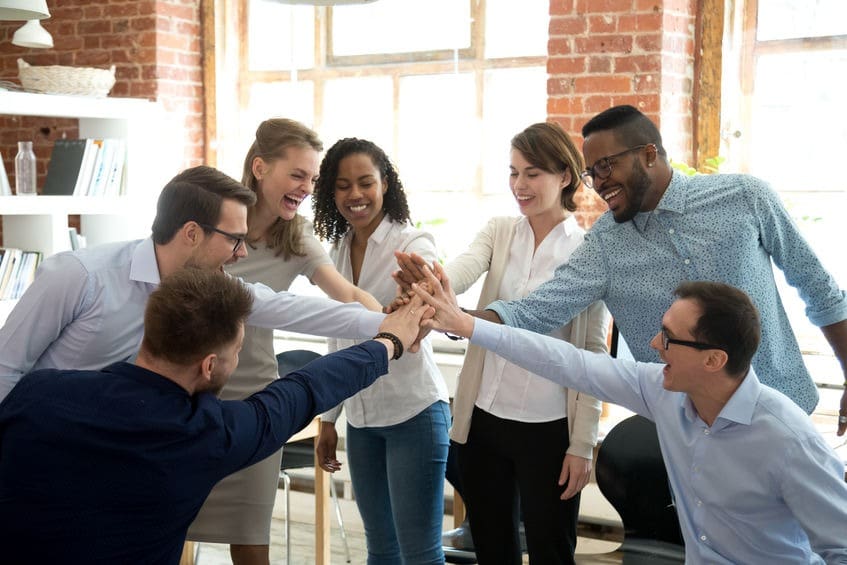 Agile leadership is all about creating an environment for your team to learn, improve, and thrive. You encourage your value delivery team to work creatively and collaboratively – which will lead to your organization getting the very best out of their work. Fundamentally, you want to inspire the value delivery team to own measuring their progress to inspire pride and self-organization.  The goal is for Agile teams to relentlessly measure their progress.
Some leaders may push back against this idea. It may seem like constant measurements are just a way to micro-manage your team – or worse, a way to inflate your own ego. But I assure you, these measurements are not vanity metrics. Instead, these measurements are actionable telemetry that provide a path forward for you and your team! When everyone sees precisely where the team succeed (and the challenges that held them back), it is easier to collaborate with one another and find the solutions that lead to more efficient and better work.
Agile coaching offers several collaborative tools you and your value deliver team can use to measure and assess your progress. For example, you can identify several levers that help you gain insight into the progress of a team's value to their organization. These levers include:
Validating business hypotheses
Measuring leading and lagging indicators
Measuring team progress
Checking in on contributing people happiness
Discerning people's engagement
At KnolShare, we use a self-evaluation model to measure happiness within our team structures. Each team uses this model to indicate their level of the following elements:
Purpose
Autonomy
Mastery
Fun
Commitment
Courage
Focus
Openness
Respect
Through these elements, a team can determine their level of happiness with each other, their work, and their organization, and find a way to make their environment even better.
Happiness is essential in a team dynamic because it encourages greater engagement from team members.
The second self-evaluation model is a focus on engagement.  The questions for the value delivery teams are:
Team members contribute to technical conversations (among others)
they take initiative to lead without being asked
they understand customer requests
they recommend innovative ideas and solutions
they meet Say – Do (Stories planned vs Stories done)
they support dependent teams
Ultimately, team member engagement leads to greater productivity and progress.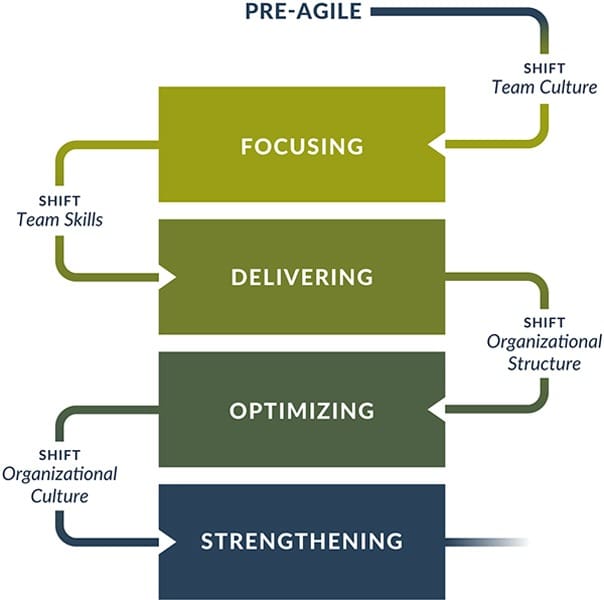 Agile Fluency Model
The Agile Fluency Model is a practice that helps you discover the opportunity to practice agile, understand the system, and exploit the opportunities to use agile training to deliver value for both your organization and your customers.
Team owners can initiate this process by engaging in a chartering workshop, to ensure commitment and transparency with their value delivery teams. This model engages leaders at all levels, and it allows for collaboration between Agile leaders and their teams. When team members participate in workshops, they are able to define and discover the context, constraints, opportunities and threats, perceived risks, cultural dynamics, and much more.
Contact us for your Agile Fluency Model diagnosis consultation.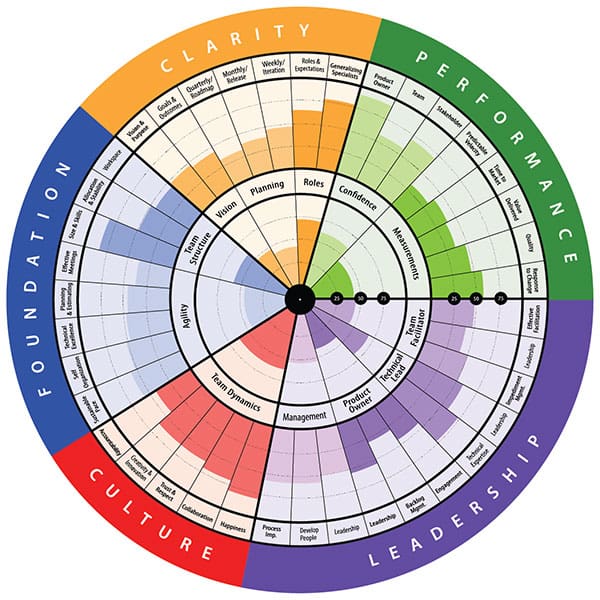 Agility Health Radar
The Agility Health Radar helps leaders diagnose their value delivery teams' behaviors during the development of critical digital capabilities. The diagnosis includes:
Continuous Integration and Continuous Delivery (CI/CD), AKA DevOps,
Team collaboration health
Agile leadership health
Contact us for your Agility Health Radar diagnosis consultation.