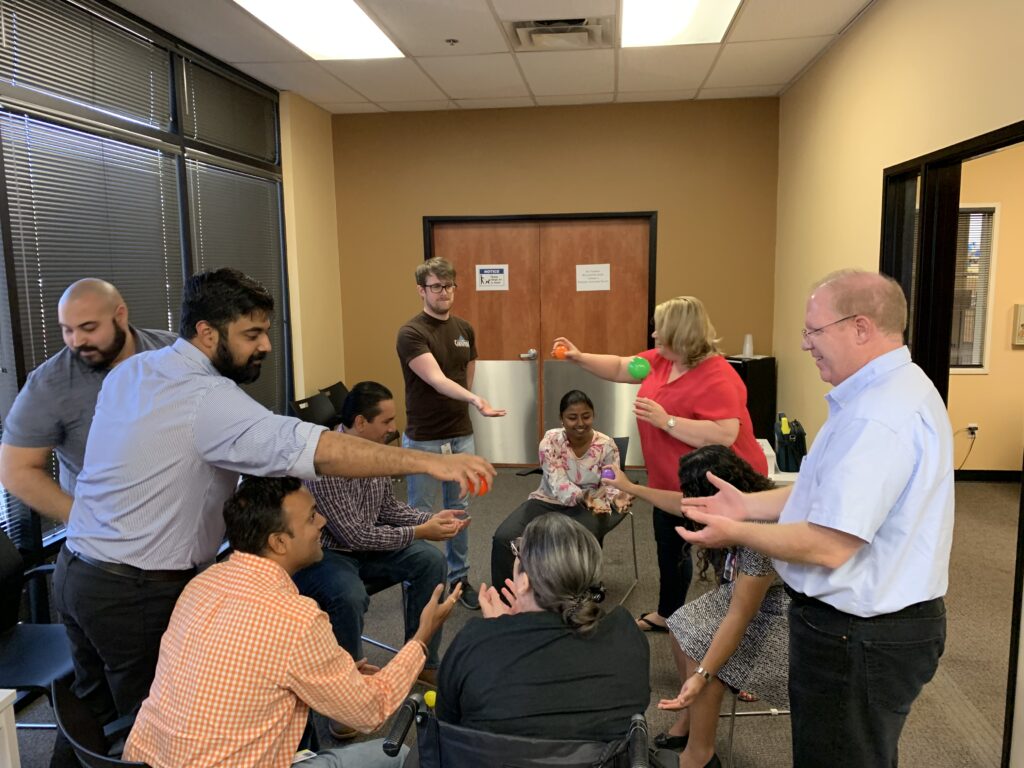 KnolShare.org (Knowledge Share) is a community of industry thought leaders and individuals willing to explore new knowledge to improve professional and individual growth. Our mission is to enrich learning experiences through practical and effective Agile methods, helping people like you achieve a new level of awesomeness and reach your concept-to-cash goals.
KnolShare offers agile leadership training and other courses to help people achieve business and personal growth and become more productive and be agile in their careers. If this is your first journey towards growth – or even if you are experienced in other disciplines – we can help you find the path toward becoming a trusted partner and collaborator.
Our agile courses and coaching help you enrich your current capabilities. We provide you with the tools to generate innovation and solve both personal and business problems. When you master lean and design thinking and agility, you will achieve value delivery goals from concept to cash!
Our focus includes the following:
Servant Leadership
Lean and Agile Training
Agile Certification
Team Transformation
DevOps Optimization
Support Shrink-Wrapped and Commercially Available Technology Innovations
Positive Culture Shift
Enable a Learning Community
The Benefits of KnolShare:
Agile coaching for improved alignment and optimized value
Higher levels of collaboration from your team
Increased productivity and quality of work
Measurable outcomes for continual progress
Higher probability of on-time releases
KnolShare for Advanced Teams:
Our training help individuals and teams to:
Speak the same language
Develop working agreements
Learn and apply Scrum principles
Learn and apply Kanban techniques
Learn and apply Lean Thinking
Learn and apply Scaled Agile Framework (SAFe) – agile at scale
Establish Sprint-0 with prioritized work
Develop DevOps automation practices
How can you get started with KnolShare? The journey begins with your choice of one of our online courses or face-to-face training, blended with agile coaching so you can become a leader of teams or a contributor to teams. In our courses, thought leaders offer insights in technology, agility, innovation, and many other topics that help you make informed decisions.
You can access our learning experiences at your leisure, anytime and anywhere through mobile devices and computers. The courses provided on our site also qualify for the Scrum Alliance and Project management Institute (PMI) continuing education credits. You can claim PMI professional development units (PDUs) and Scrum Alliance Scrum Educational Units (SEUs) from our interactive learning experiences.
Learn more about PDUs and SEUs by visiting Scrum Alliance - Ways to earn SEUs and  Project Management Institute - Ways to earn PDUs websites – and if you want to learn more about the benefits of Agile training, contact Dr.
One of our clients were so excited about the agile transformation journey and the CIO mentioned the journey and success in an article on CIO.COM.
Watch the Thinking Innovation Video
Ask Dr. Dave - Learn more about Agile training and Coaching benefits for your team!