KVOI 1030 AM Mark Bishop of the Morning Affairs Radio Show Talks Agile with Dr. Dave Cornelius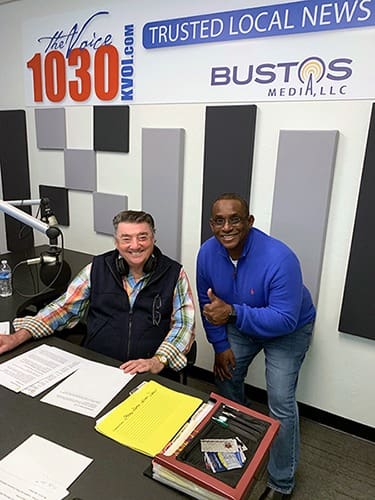 KnolShare with Dr. Dave Podcast – GrokShare.com
The conversation with KVOI 1030 AM radio hist Mark Bishop included the following:
Happy contributing people, which include purpose, mastery, trust, respect, and emergent leadership.
Iterative value delivery – do work in smaller increments and start one and finish one.
Continual learning – iterative learning of new concepts to improve.
Accelerate innovation – through iterative value delivery and continual learning, we can realize accelerated innovation.
People view agile through the primary dictionary definition of "the ability of moving quickly or easily". The definition based on the Agile Manifesto includes four (4) values and 12 principles. Often people will say agile means "responding to change". The KnolShare agile definition is "intentionally responding to change cased by opportunities and threats". Change is satisfied by providing measurable outcomes that can be realized and shared. Agile is works and enable people and organizations to thrive. The conversation of helping people achieve awesomeness was key. The definition of awesomeness includes:
Happy contributing people: purpose, emergent leadership, trust, respect, and mastery
Optimized Flow: measurable outcomes and frictionless collaboration
Accelerated innovation: Iterative value delivery and continual learning