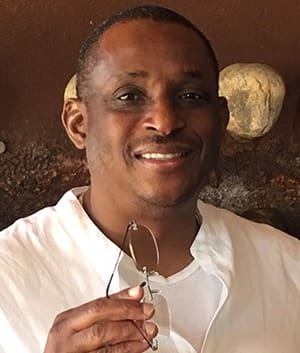 Dr. Dave Cornelius has been practicing Agile and Lean for the past ten years. His doctoral dissertation, "The value of Scrum to organizations - A multi-case study," has been published to universities and colleges around the world.
In his time practicing Agile leadership, Dr. Dave has played many Agile roles, including coach, trainer, Agile leader, product manager/product owner, Scrum Master, and evangelist. He is also an advisor for startup companies, focused on commercializing technologies and innovations. Dr. Dave has used software and technology platforms to help Fortune 500 to Fortune 50 companies deliver over one billion dollars in customer value.
In addition to his successful career, Dr. Dave is deeply engaged in his community. He leads the 5 Saturdays STEAM program, which offers high school students and industry professionals Agile coaching (Scrum and Kanban), as well as lessons in software development, entrepreneurship, design thinking, job readiness and effective communications. He also provides valuable information to countless aspiring Agile leaders through his podcast and blog "KnolShare with Dr. Dave," his books and games, and through local, regional, and global conferences.
Dr. Dave tries to engage people in virtual or face-to-face Agile courses, so he can use immersive, experiential learning that brings Agile concepts and practices to life. He knows that people want to have fun while learning  -- Dr. Dave certainly does as well – and his Agile trainings aim for the perfect blend of education and fun.
How People Experience Dr. Dave…
"Dr. Dave's servant leadership style allows him to quickly relate to others. He approaches people and topics with humility, permits others to open-up, be vulnerable, continuously learn, and relentlessly improve. Dr. Dave's coaching style is thoughtful and purposeful. He quickly adapts to the needs of the group or individuals in one of one settings. Because of his ability to quickly adapt to the needs of others, those learning from him, learn concepts in depth and fully grasp ideas. He has deep knowledge and understanding of agile frameworks and it is realized in his practice and teachings. The training and coaching he brings allowed for our teams to truly transform how we work and deliver value faster." – Amy
You also can follow Dave on Twitter @DrCorneliusInfo.