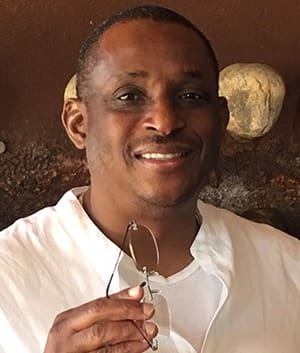 Dr. Dave Cornelius is a Servant Leader at KnolShare.org.  He is an entrepreneur, coach, trainer, and serves his community as a philanthropist.  His mantra is Helping People Achieve Awesomeness.  Dave has helped fortune 500 to fortune 50 companies deliver over $1 Billion in customer value throughout his career using software and technology platforms.  He is an adviser at the University of Arizona Tech Launch Arizona program that enables entrepreneurs to commercialize and launch products to market.  Dr. Cornelius is a lean thinker and agile practitioner.  He helps people find their awesomeness through collaborative engagements.  Dave  facilitates interactive lean thinking and agile practices to produce value-driven outcomes.  People become confident to exercise the ability to be self-organizing and achieve maximum potential to satisfy personal and business goals.  The outcomes are realized through 1-on-1 and group coaching and training sessions.  Teams develop the ability to deliver value from concept to cash and drive innovation.
Dr. Cornelius is the founder of the 5 Saturdays agile education outreach program that enables high school students to experience technology and business careers through interactive summer workshops.  He produces a podcast "KnolShare with Dr. Dave" that is hosted on GrokShare.com and streamed on iTunes, Spotify, and Google Play.  He is the author of the books: 1) Elastic Minds: What are you thinking?, 2) Transforming your leadership character: The lean thinking and agility way, and 3) Prayers to my Abba , Father God.  In addition to being a published author and speaker, Dave is an experienced IT and business professional and a globally recognized lean and agile catalyst who empowers others to achieve their very best. He specializes in coaching, training, and leading co-located and distributed teams to deliver quality innovations from concept to cash. Dave also has held several leadership roles where he helped transform IT groups into a partner with other groups within an organization.
Dave holds a doctor of management in organization leadership (IS/IT emphasis), a master's degree in business administration, and a bachelor's degree in computer science. His professional certifications include agility practices (SPC4, PMI-ACP, CSP), public speaking (Toastmasters DTM), product management (PMC II), project management (PMP), IT service management (ITIL v3), and lean six-sigma process optimization (SSBB). Learn more about Dave by visiting Dave-Cornelius.com or on LinkedIn at http://www.linkedin.com/in/daveauck/ . You also can follow Dave on Twitter @DrCorneliusInfo.