Arizona Governor Doug Ducey – Agile Open Arizona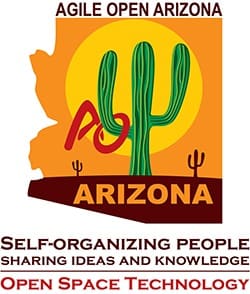 STATE OF ARIZONA
OFFICE OF THE GOVERNOR EXECUTIVE OFFICE
March 2019
Welcome!
As Governor of the State of Arizona, it is my pleasure to welcome you to the 2019 Agile Open Arizona Conference in Tucson, AZ.
The Agile Alliance is the largest organization of Agile practitioners and thought leaders. Agile is a practice used by businesses and people to respond to change and helps people to self-organize, solve complex problems, and be empowered to make informed decisions. I hope each of you will take this opportunity to meet new friends and enjoy the week's activities.
Once again, welcome and best wishes for a successful conference!