Deliver Value Installment #4: Be People-Positive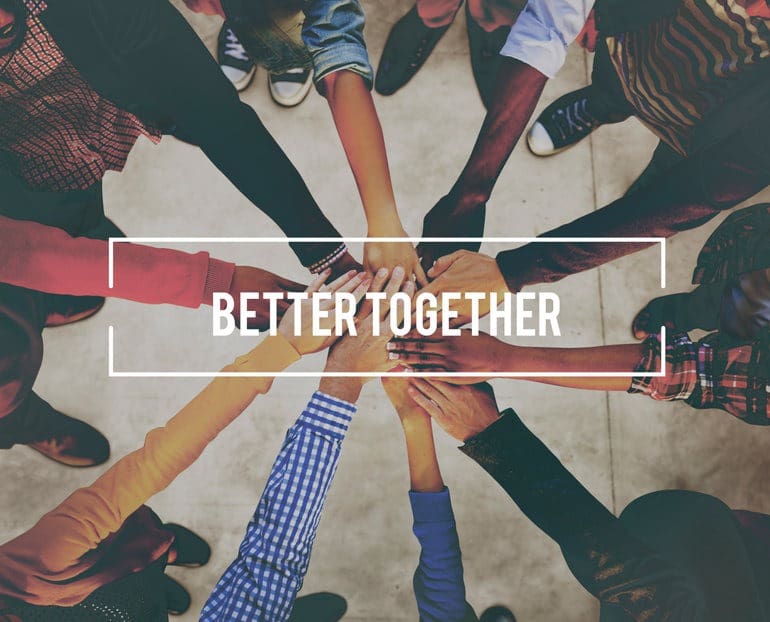 People celebrate high-performing teams and they are often given the best assignments and admired for the outcomes achieved. High-performing teams are known for being self-organizing, collaborative, and domain masters.  Emergent leaders are the cornerstone of high-performing teams, which are the desired team dynamics of any leader in the organization. 
People are the lifeblood of the organization.  This is a statement that I have heard and read about from many C-level executives during my corporate experience.  I question the sincerity of this statement based on what I witnessed and experienced of how people are treated in businesses.   People are treated and referred to as resources.  We should not refer to people as resources.  When people are referred to as resources they become objects and lose their humanity.  The definition of resource is "a stock or supply of money, materials, staff, and other assets that can be drawn on by a person or organization in order to function effectively" (Merriam-Webster Dictionary).  Even in this definition the word "staff" is included, which should be translated to mean people skill.   The education and training I have received placed the descriptor "resource" in my vocabulary and I have been guilty of objectifying people as well.  According to Dignan (2019) the organization leaders must adopt a people-positive mindset.  I am borrowing the "People Positive" title from Dignan because I found it to be relatable.  People are capable and self-organizing - worthy of trust and respect.  Abraham Maslow Theory Y research discovery highlighted the full capability of human beings as being able to self-direct and are motivated by purpose and mastery.  Theory X management style holds the view that people are not trustworthy and need to be directed.  Daniel Pink's view is people are motivated when they have autonomy, purpose, and mastery.  Maslow and Pink share a common mindset of people's positive context in that people are capable of providing value without the constant oversight of management.  Dignan (2019) stated that if you treat people as all-stars then they will become all-stars. Expect and assume the best of people to obtain the people-positive mindset.
Positive human value produces positive business outcomes (Schmidt, Rosenburg, and Eagle,  2019).  Help people to go beyond their imposed constraints to achieve a personal level of awesomeness.
An important aspect of building team culture is developing a learning community.  Personally, I engage in daily learning, either through podcasts, audio books, and conversations with people.  Being-people-positive is about creating a space for people to learn and grow.  Each month during my team meeting, we engaged in team building.   Learning together is an important team activity to share in a common topic that develops focus on a shared language, understanding, and purpose.  I wanted the team members to create purpose as a team and individually.  One of the first books we read together was "Start with Why" by Simon Sinek.  The feedback from the architect on the team was that he rarely reads non-technical books and it was enlightening to discover the importance of discovering "Why".  The 26-member team began developing a closer relationship because they now had a shared sense of purpose. 
Early in my career I worked for the now defunct Arthur Andersen (AA) and Andersen Consulting (Now Accenture).  The AA world headquarters was located at 69 West Washington Street, in Chicago, IL.  I could look out the office windows and see the Daley Center and Plaza across the street located at 50 W. Washington Street.  I have vivid memories of watching the St. Patrick's Day's parade moving on the cross streets of Dearborn and Washington in the spring in Chicago.  I was assigned to a project that would consume my every moment for almost a year.  It was truly the infamous dreaded death march.  The delivery date was so aggressive that we were placed on a mandatory 7-day work schedule for more than nine months.  The schedule was 12-hour days Monday to Friday schedule, 10-hours on Saturday, and 8-hours on Sunday.  We began in the late spring and I could not remember what I did that summer.  I called it the "lost summer".  I remember a coworker having a mental break as she was screaming and standing on a desk in her office one late night.  The partners called a meeting the next day and told us to take the next weekend off but get ready to get back on the same schedule.  We would eventually finish the software project but we were all toast.  After that experience I began looking for another job and left as soon as possible.  I can tell you that experience did not make me a happy contributing person or any of the people on the team.
Happy contributing people are autonomous, have a purpose, and develop pertinent skills and capabilities and are encouraged to bring their "whole person" at work.  My great grandmother " MA Ruby" would often say to me "no two horses run alike" in her caribbean colloquial dialect.  She meant that each person had unique characteristics and awareness of this reality was important.  The idea of happy contributing people is that people are happy based on positive circumstances and do the best possible work based on the contribution of individual capabilities to create a high performing team.  A team of people functioning as happy contributors creates positive value for the organization.  This is not to say that the working environment is one of cotton candy and ice cream.  People hold each other accountable with expectations to deliver value that benefits each other and the organization.