Our executive and organization coaching program is based on the International Coaching Federation (ICF) standards and principles of Generative Leadership.  We focus on partnering with you to create a leadership environment that fosters creativity, innovation, and high performance. We assist in the development of high-performing teams, ensuring your organization functions optimally and achieves its strategic objectives. By prioritizing self-awareness and personal growth, we equip you and your team with the skills and insights needed to enhance productivity, enabling your organization to reach new levels of success.
We offer expert coaching and training services to help executives and organizations achieve their goals and improve their agility in today's fast-paced business environment. Our experienced coaches and trainers work with you to identify your unique challenges and develop customized solutions that meet your specific needs.
Leadership Coaching
Our executive coaching services are designed to help you achieve your professional and personal goals, improve your leadership skills, and overcome any challenges that may be holding you back. We provide one-on-one coaching sessions that focus on your individual needs and goals, and we work with you to develop an actionable plan that will help you achieve success.
Leadership mastermind cohorts are designed to leverage the power of peer collaboration to bring out the best in your leaders. Small groups of leaders work together as a cohort and benefit from each other's knowledge, input, and feedback as they work towards a common purpose.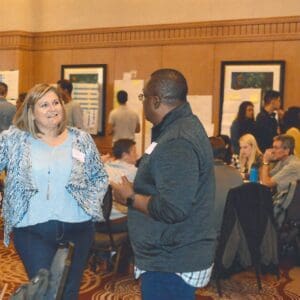 Organization Coaching
Our organization coaching services are designed to help teams and organizations work more effectively together. We work with you to identify areas for improvement and develop customized solutions that address your unique challenges. Our coaching sessions focus on teamwork, communication, and collaboration, helping to build stronger, more effective teams.
Team coaching focuses on accelerating high performance teams by improving communication, collaboration, and negotiation skills. We focus on drawing out the strengths of individuals to multiply the effectiveness of the whole. Conflict within teams can be healthy when they learn healthy methods of having conflict that brings out the best solutions a team can offer.
One-on-one coaching accelerates learning and development in ways that training cannot. Individualized focus helps each person build the awareness and insight they need to expand their skills and abilities so they can unlock their unique potential. Individualized assessment and development plans are key to developing emotional intelligence, increase strategic thinking, and develop executive presence. Our personalized one-on-one coaching is designed to focus on the individual needs and goals of each developing leader so they can achieve what is needed to move to the next level.
Diversity, Equity, Inclusion, Belonging, and Healing (DEIBH) Coaching
In today's increasingly interconnected and diverse world, fostering diversity, equity, inclusion, belonging, and healing (DEIBH) within organizations and systems is vital for success and resilience. This presentation will provide an overview of the groundbreaking course, "Diversity, Equity, Inclusion, Belonging, and Healing (DEIBH) in the Human Enterprise," which aims to equip participants with the knowledge and skills necessary to champion DEIBH initiatives in their organizations and communities.
DEIBH is generative in every sense of the word. We know that a culture of inclusion and belonging is good for business, that it creates value. Fully embracing the values of DEIBH, with the critical addition of healing, delivers three-fold value. Employees know that they belong, that they are valued as individuals, and that their work and contributions are of value. Happy contributing people translates into loyal customers satisfied by the value of the goods and services you provide. With these two in place, the value of the business as a whole will grow and thrive.
In a recent research study, the consulting firm McKinsey & Company released a report on the business benefits of DEI. They found that companies in the top quartile for ethnic and racial diversity in management were 35% more likely to have financial returns above their industry mean.
Attendees will gain valuable insights into the multifaceted nature of DEIBH and its critical role in shaping the future of the human enterprise. By embracing these principles and implementing them within our organizations, we can drive positive change, create a more just and inclusive world, and unlock the full potential of every individual.
Book Coaching with Dr. Dave
Ready to achieve your level of awesomeness?  Let's go!
Customers' experiences with KnolShare and Dr. Dave Cornelius
The first thing I witnessed was the Dr. Cornelius's ability to use observation and powerful questions to help us begin to identify our customers and personas for our technology platform. - Keith, Principle CyberOI

 "Dr. Dave exemplifies servant leadership and continues to be a powerful inspiration for me as I strive for lifelong learning. Based on my positive experience, I refer him to companies and contacts focused on providing Leadership Development for Executives seeking to reach their full potential." - Michele, Client Solutions Manager and Program Development, Experis, a ManpowerGroup Company

 "I have a team of eight (8) direct reports, and have since used the methods Dave taught me around ideation and gamification with my team. An example of my leveraging these teachings (Servant Leadership & Empathy), would be during our Q1 market kick off meeting for 2019.  I laid out a pathway for them to actually get to the plan numbers themselves through having them share their thoughts about how we can keep our growth trend through 2019, and the things they felt would allow them to continue that path. - Tammy, Managing Director,