Agile is Effective. Agile is Profitable. Agile Works.
Transform Your Team with Agile Training & Leadership Coaching
KnolShare Agile courses increase team productivity and profitability!
Delivers On Time
Higher Quality Products
Adaptable to Customer Need
Improved Team Collaboration
Faster Time to Market / Predictability
Increased Productivity
Awesome Customer Experiences
Empowered Employees
Transformed Products and Services
Helping People Achieve Awesomeness!
Contact Us Today for a Free No-Obligation Consultation
KNOLSHARE Instructor-Led COURSES - Right Fit for Purpose
Instructor-led Sessions
Courses:
Core Scrum for Teams
Scaled Agile Framework (SAFe®) 4 Training
Kanban (Continuous Sprint)
Agile Portfolio
Design Sprint
Agile Delivery Dojo
KNOLSHARE On-Demand COURSES - Choosing the Right Fit for Purpose
Course Catalog
Select additional KnolShare courses.
Is your company agile enough to meet changing market demands?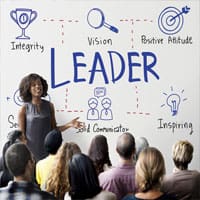 Are your departments perfectly in sync, or do project gaps create lost time and revenue? Imagine there is a solution to fundamentally change your business and overcome these challenges.
Finally break through the barriers that are costing you time, money and resources with KnolShare Agile training and leadership coaching for development teams.
KnolShare Agile training and leadership coaching is for:
Software Delivery Teams
Software Management
Project Managers and Executives
Every size company with a development process
Slow Processes Are Costing You Time, Money and Customers
Development teams often struggle to quickly adapt in fast moving markets and changing consumer needs. Poor communication leads to:
Lower quality products
Wasted time
Low efficiency
Unhappy customers
Lost Revenue
Unproductive Culture
Inability to Adapt
Low Profit Margins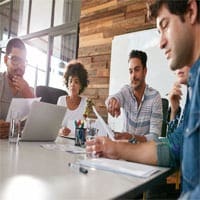 Now, Imagine Your Teams are Perfectly in Sync.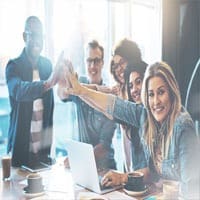 Perfect integration between your development and customers. No lost time and projects release on schedule. What would it mean to consistently deliver higher quality products, on time and that meet your customer's needs?
Think this is impossible? Introducing KnolShare innovative Agile Training for software companies. Effective Agile strategies customized to your business.
Helping People Achieve Awesomeness!
Contact Us Today for a Free No-Obligation Consultation
Let us help transform your delivery teams
Fast, professional and dedicated Agile certification programs for your software departments.
KnolShare provides the necessary executive coaching for teams to work with minimal friction and increased team collaboration.
We'll help you realize 5% to 10% increase in productivity gains.
Improved integration between your product development and customers. No lost time and projects release on time.
Build trust between cross-functional teams and increased transparency with leadership and stakeholders.
Successfully meet your customer's needs with innovative and effective Agile processes.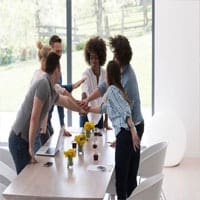 In the 5 Saturdays' workshops, students receive learning experiences that open the door to a career in technology and business. It is a Science, Technology, Engineering, Agile, and Math (STEAM) program that emphasize agile project-based learning that encourages students to embrace self-directed innovations.
The Agile Open Arizona event is a blend of workshops, open space, and an agile coach camp. We create space for people to actively engage to share ideas and knowledge transparently.  Topics are driven by the people attending the open space conference and attendees contribute at their own pace.