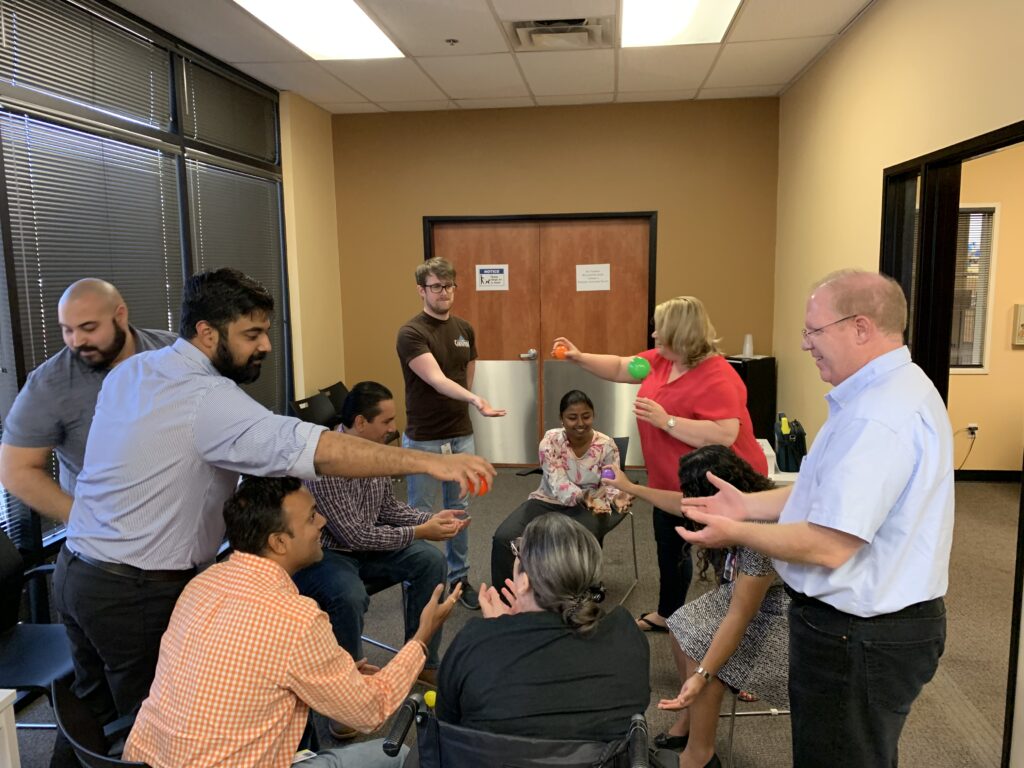 Every organization wants one thing: to succeed. At KnolShare, we want to help your organization and your team be as successful and productive as possible, which is why we're proud to offer our collaborative consulting services.
The collaborative consulting process uses Agile coaching methods to align your business strategy and your teams' execution. During the process, we partner with your firm, conduct a thorough analysis of your challenges, and work with you to collectively seek the best solutions.
Our Agile leaders will provide you with tools and practices to pursue success in the way that is most important to you and your team. We will help you understand your "pain points" and "gain points," so you can identify the most important and meaningful topics for your team. With these tools, your team can cultivate powerful insights that will lead to incredible innovation.
Tools & Practices We Apply
Design Thinking (Strategy and Product development)
Agile Delivery Frameworks (Scrum, Kanban, and SAFe)
Agile Fluency Model (Chartering to identify Objectives, Metrics, and Value)
Like all Agile training, the collaboration workshops are designed to be transparent. These workshops will help your team establish and commit to goals that you can regularly evaluate. Our methods will help you determine which objectives and key results are central to innovative product development.
Additionally, we will help your team define "success" within your organization, so you can ensure that team objectives align with that definition. As we collaborate, you and your team can define winning aspirations and identify your capabilities, which will guide your path to innovation and success. With collaborative consulting, your team can work together to build a competitive edge.
What our clients are saying ...
"Tucson Electric Power contracted Dr. Dave Cornelius as an Agile/Scrum trainer. He facilitated the course training to change how our organization worked to deliver value to our customers and stakeholders with ease. As a result, helped transform a group of individuals into an effective team to start a Scrum project for TEP." – David
"Dr. Dave Cornelius was contracted as a full-time Agile coach and trainer from October 2019 to May 2020. He trained over 200 team members in the Scrum and SAFe framework. He continues to coach across all levels of the organization. Dr. Dave led several cross functional workshops, coaching teams to align on challenged areas and develop working agreements for increased collaboration." – Amber